Courses
Pottery courses for training and entertainment. The courses are organised at the workshop or sometimes in collaboration with the Haute École pédagogique de Fribourg or other institutions.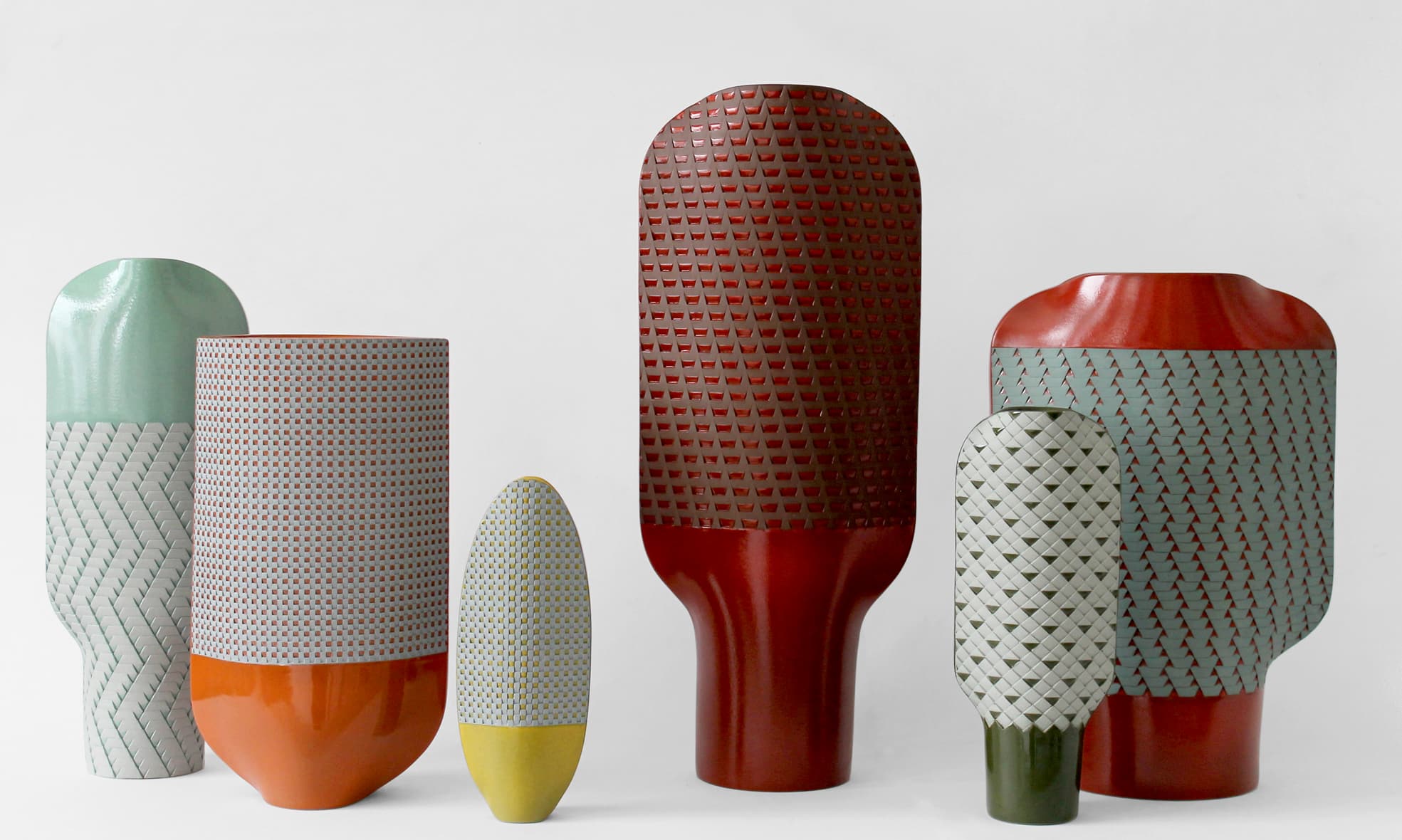 Workshop of Pentecost 2024 Hélène Morbu, France
Prints and textures, using slabs of clay
> 18/19/20th of May 2024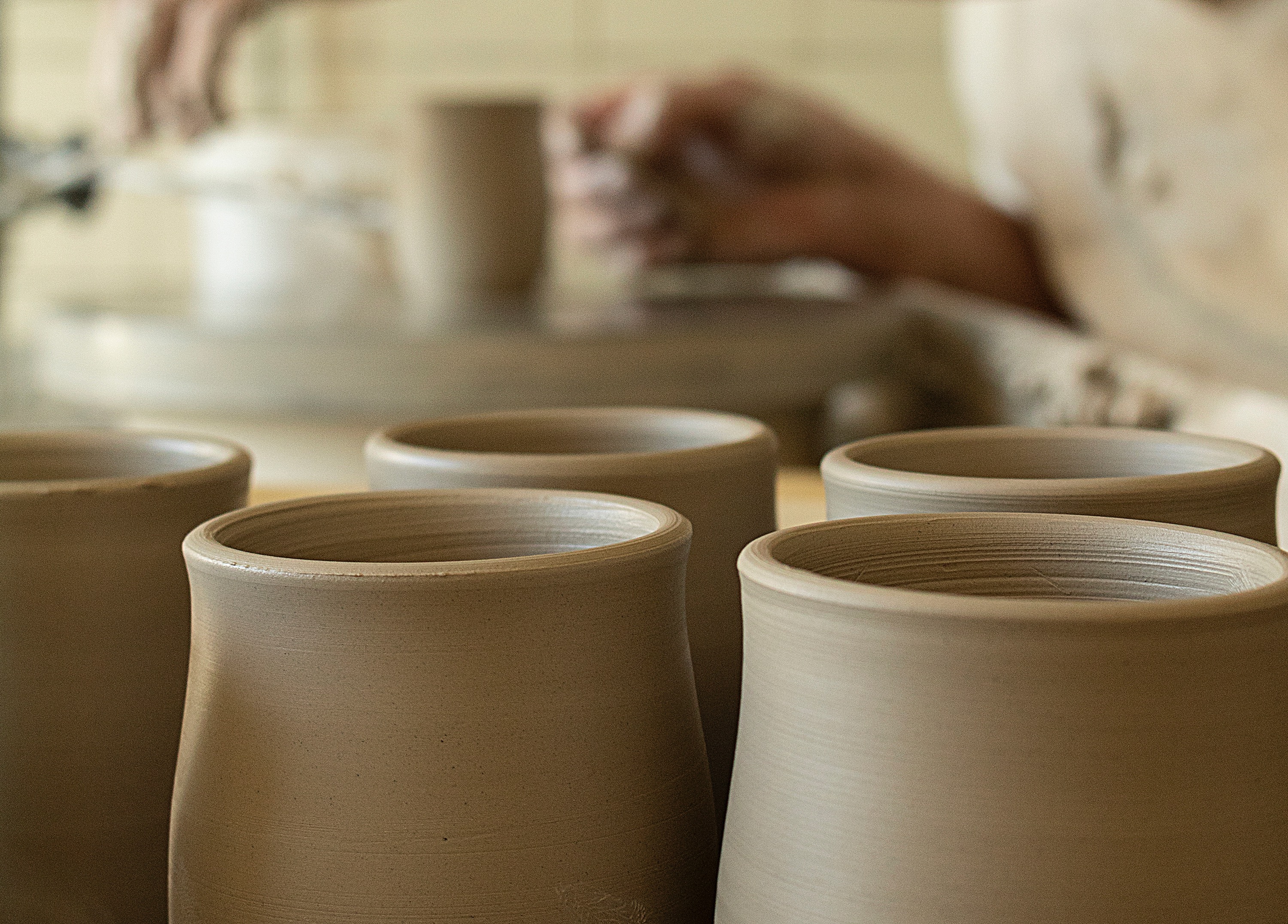 Regular pottery classes
This course allows everyone to work with clay, whether you are a beginner or advanced, an individual program will be established for each participant.
> Monday or Tuesday evenings, according to your choice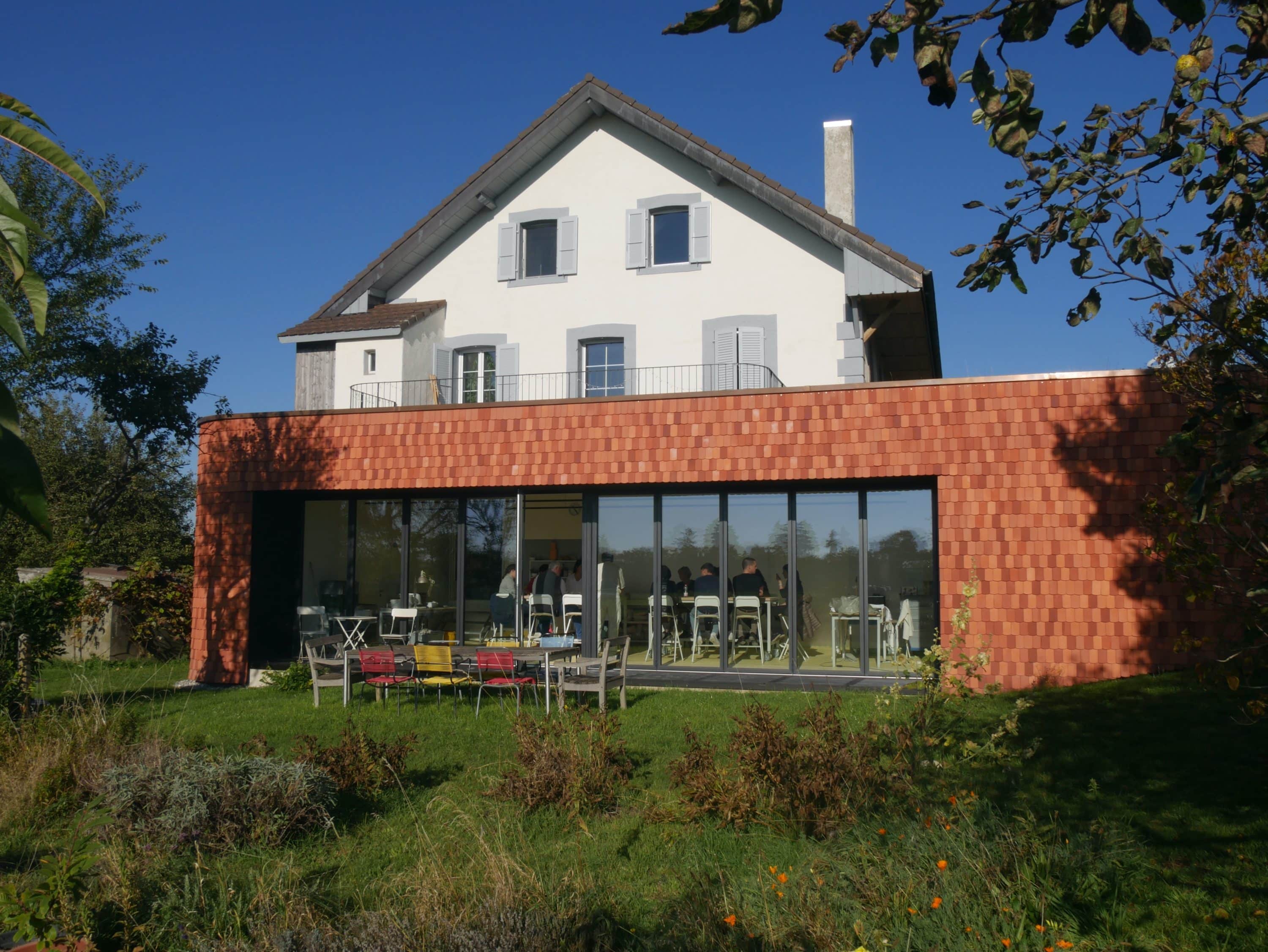 PangoLundi
Open studio, come and work on your own
individual abonnement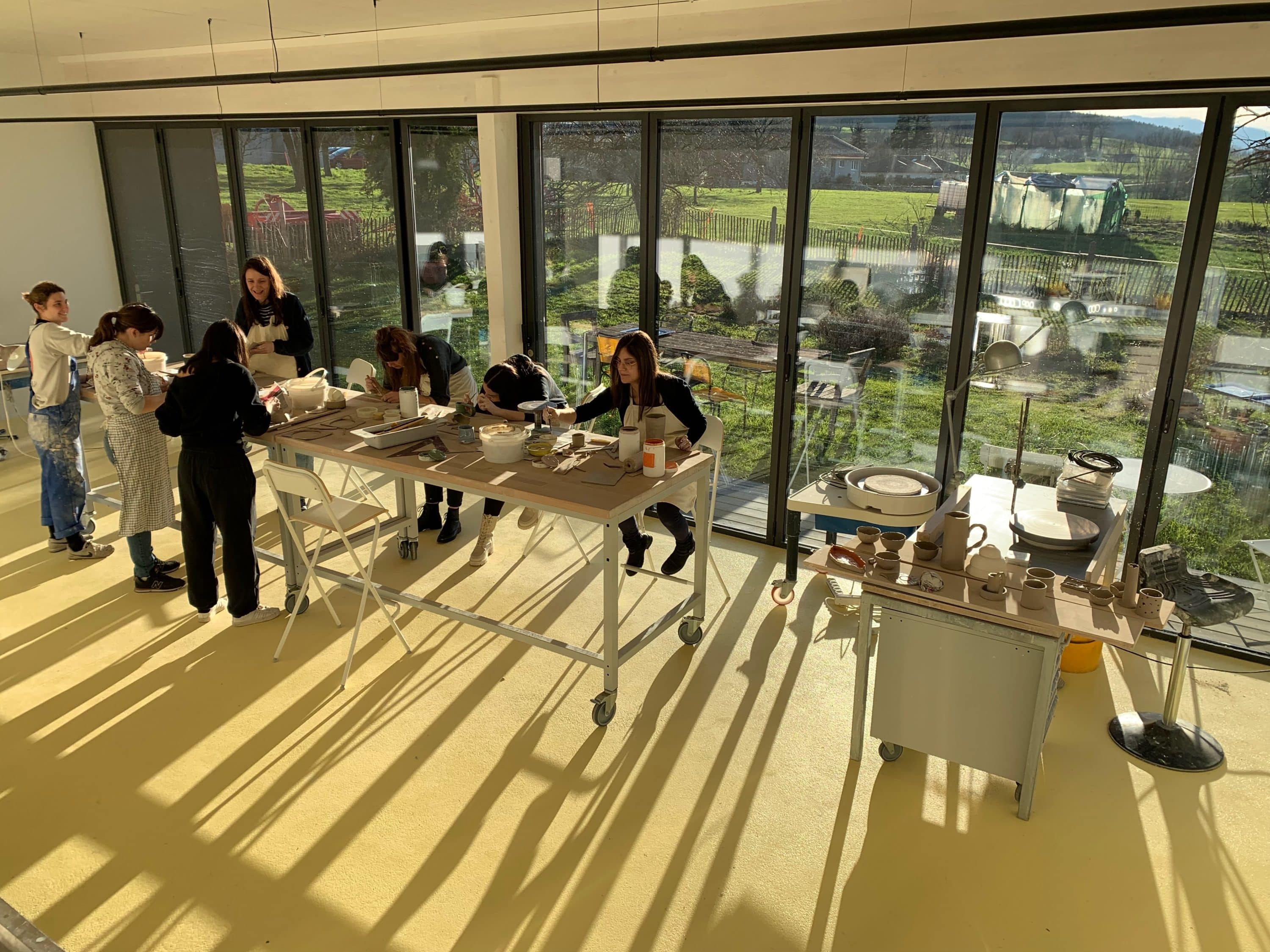 One-day discovery
Come spend a day discovering clay !
> first Saturday of the month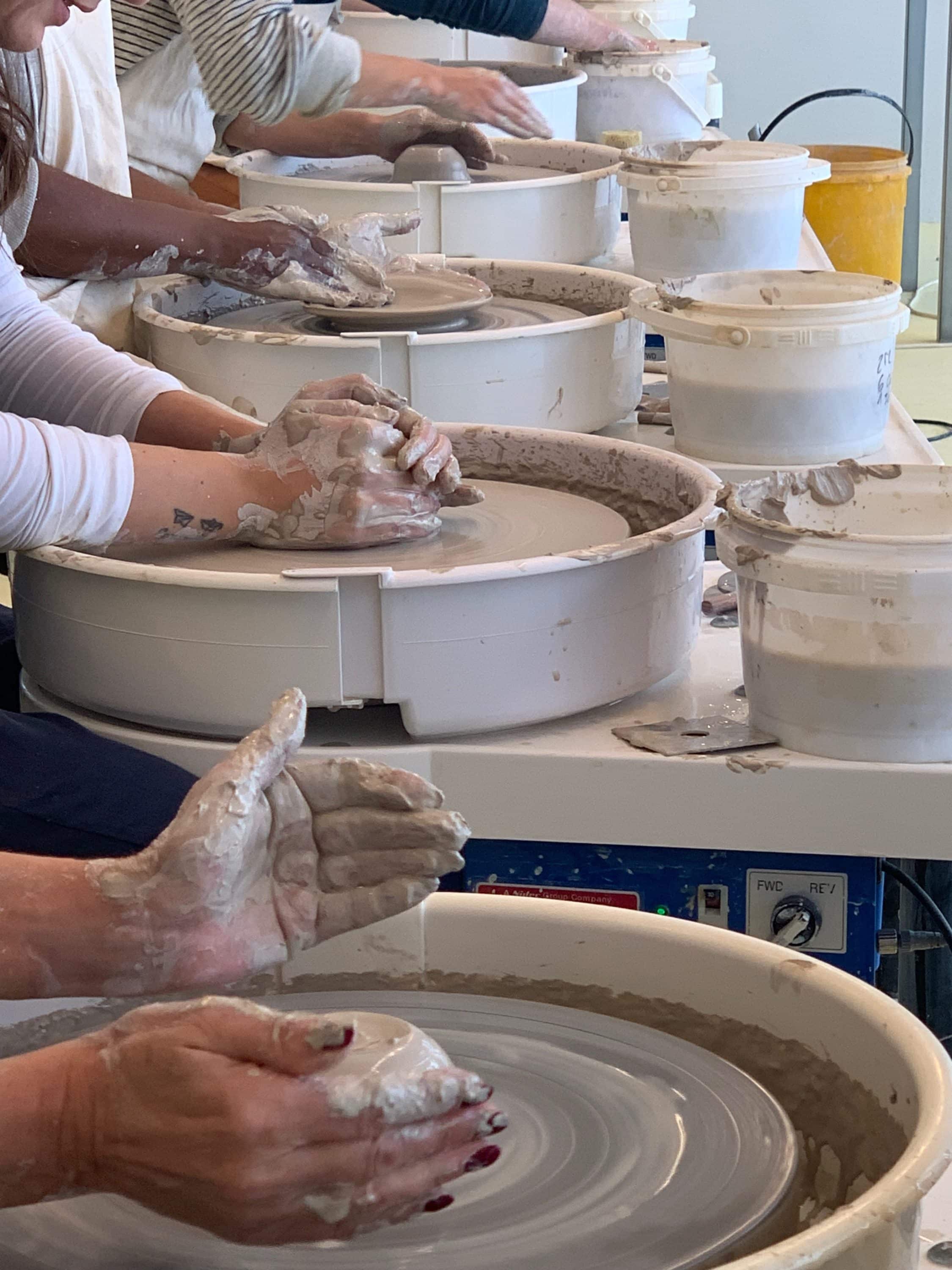 Throwing, basic
Learn the basics of throwing on the potters wheel
> second Saturday of the month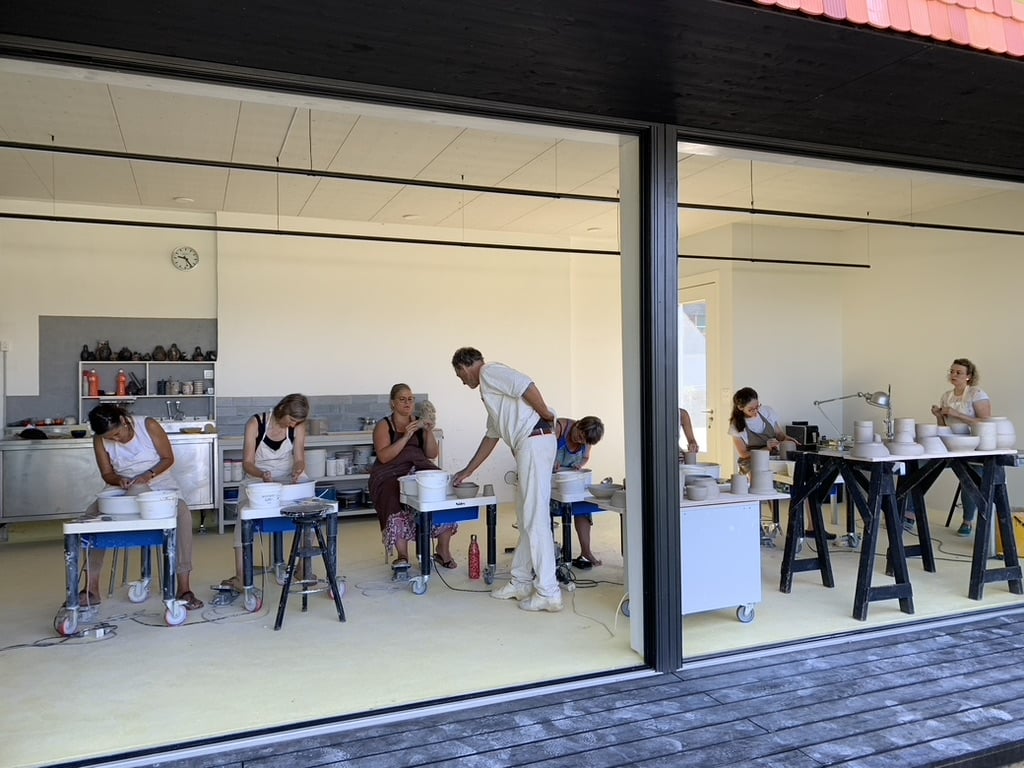 Week of intensive throwing
This course is for people who would like to learn or progress and perfect the throwing technique on the potters wheel.
> July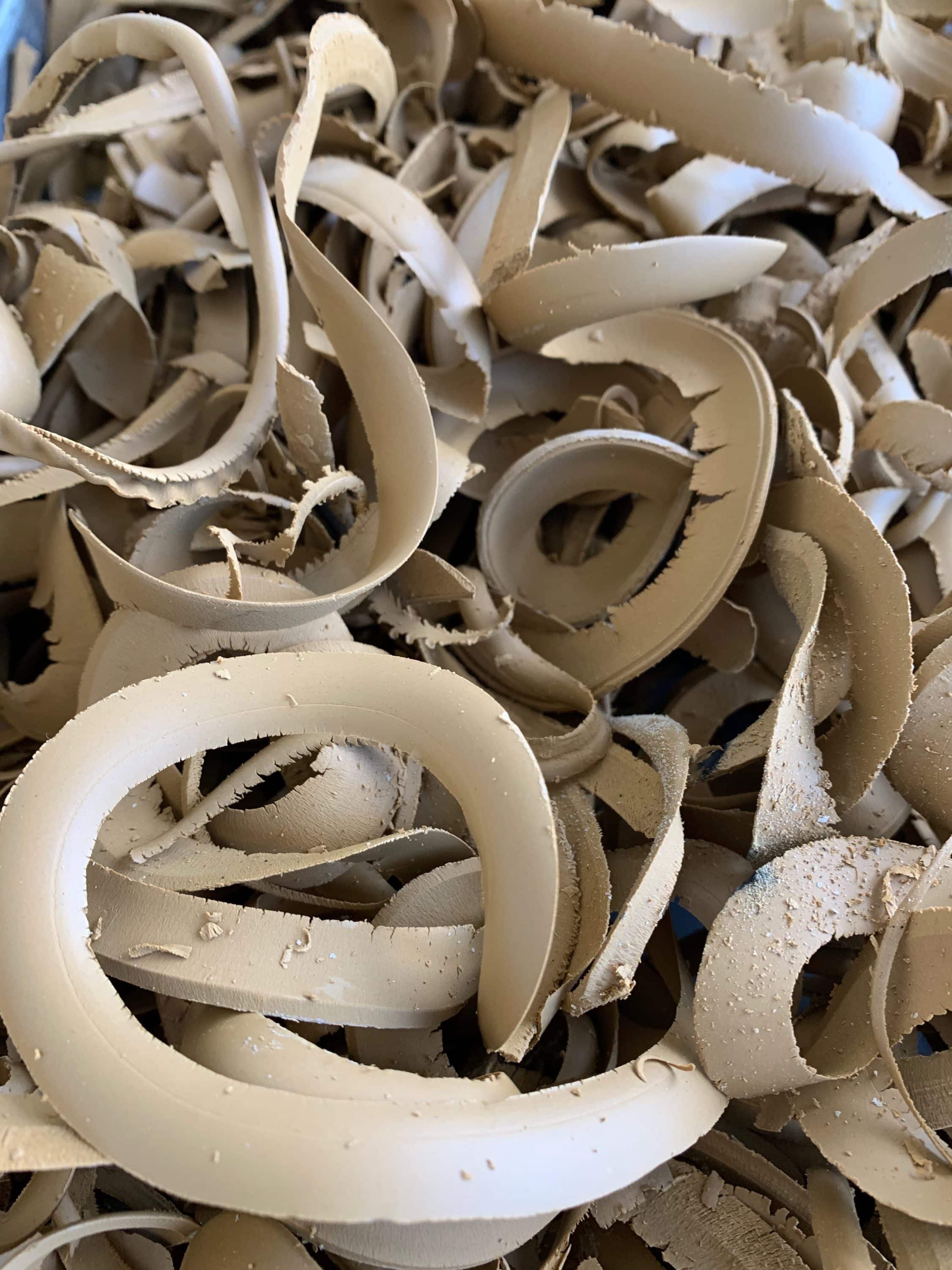 Technical ceramic module
Course reserved for teachers in training of the University of Education, Fribourg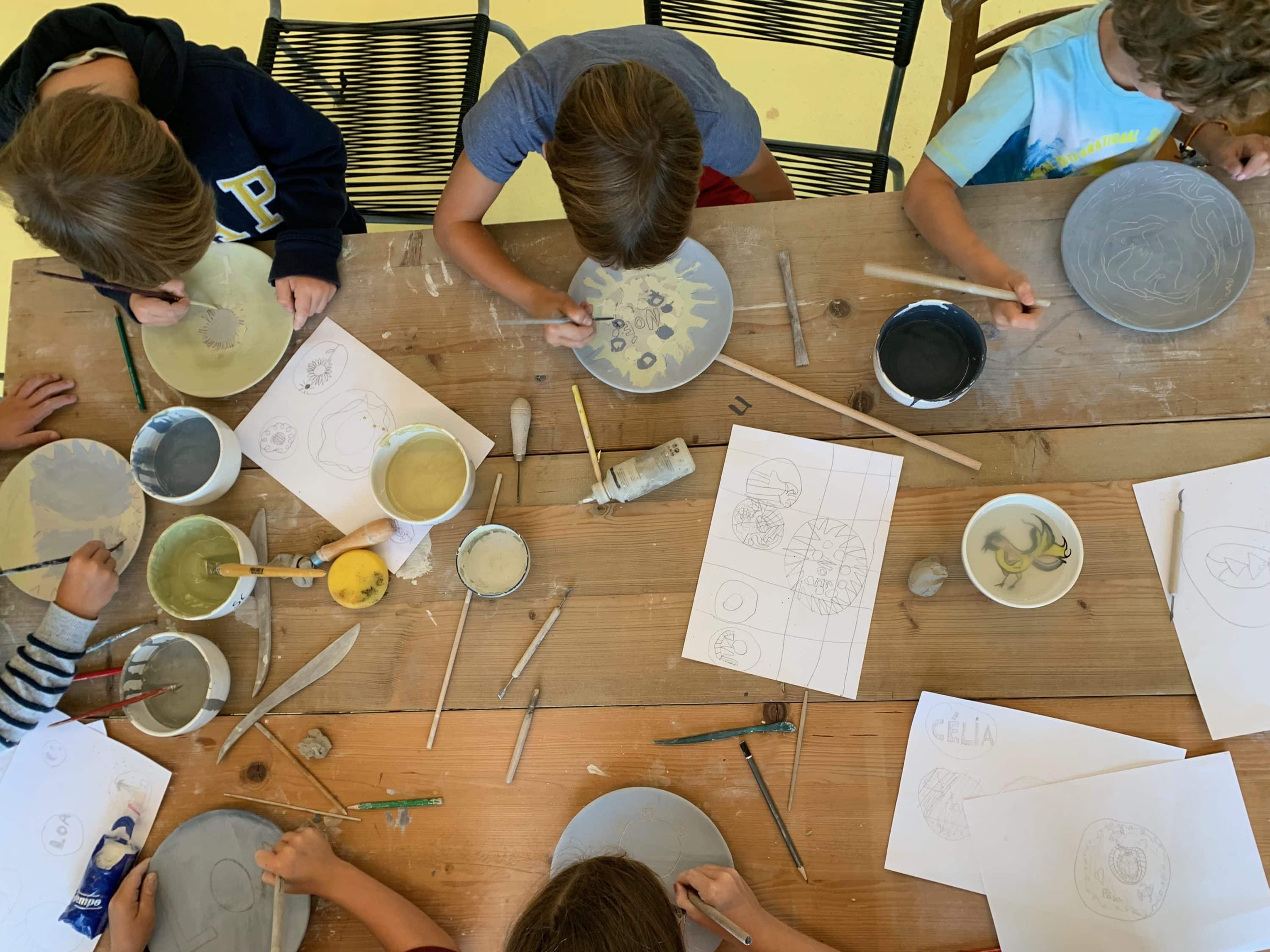 Cours pour enfants
By Joëlle Philipona in Ependes
Croque-vacances in summer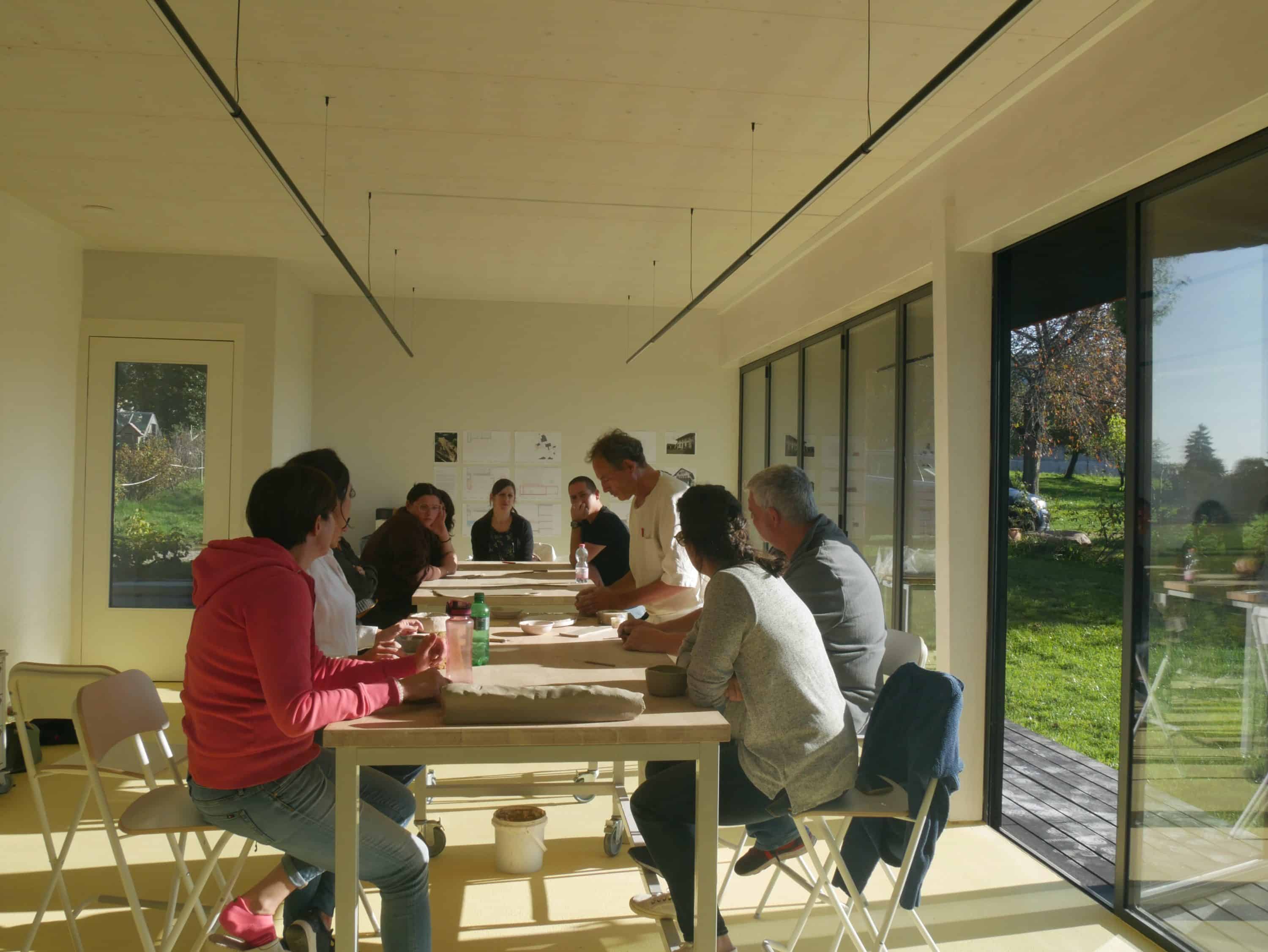 Bespoke courses
This formula allows the course content to be adapted to a group or event.